Thanks to its artistic approach and its hand-drawn motifs, Alexia de Ville brings new atmospheres to the interiors since 2014 under her label TENUE DE VILLE.
Exclusive and Artistic Wallcoverings
Idealized landscapes, childhood memories, abstract daydreams, the collections by Tenue de Ville, adopt ethereal tones, and dare a singularity that transforms the walls and carries the imagination away.
Alexia takes on all mediums to give substance to her ideas, moving freely from engraving to collage, from drawing to photography, etc., before refining her research with graphic programs.
Each design is the conclusion of a long artistic research, a history of intern collaboration, a new perspective for your interior, hand drawn by Alexia de Ville and her team.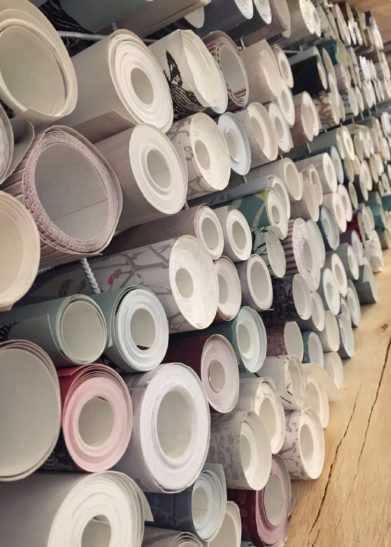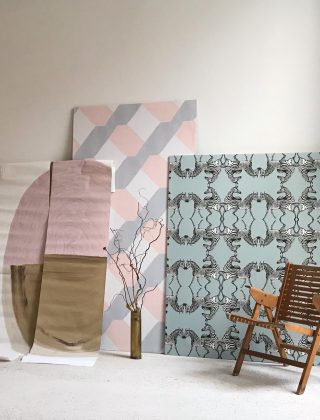 A local Production, respectful of our Environment
Author and Editor of High End Wallpapers, our collections are designed and produced in Belgium.
Indeed, Tenue de Ville's production is always part of a local and environmental approach. The inks used to print our collections are eco-friendly, and the Non-Woven paper used to print our designs is PVC free, as well as FSC certified, to ensure a sustainable management of our European forests.
Bespoke Services
Tenue de Ville proposes bespoke service for all its digitally printed references. Indeed, we can adapt our patterns and decors at the measures of your walls to perfectly match your desires and projects.
You have doubt about the color or you just want to feel the quality of our wallpapers, simply order a sample on our webshop.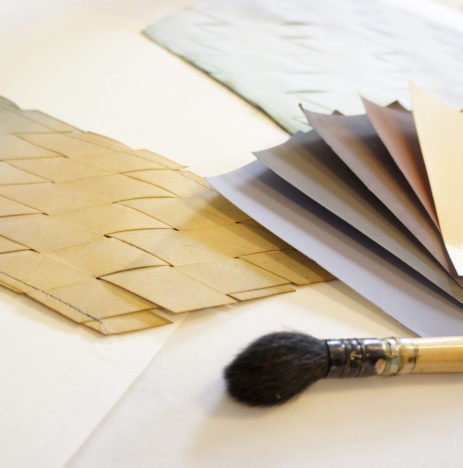 Collaborate with Tenue de Ville
You are a member of the hospitality, architecture, or interior design trade, we would love to build a relationship with you. We offer free samples, trade discounts, and outstanding customer service to qualified design professionals.
Find out your advantages by filling the professionnal application below, or drop us a line at contact@tenuedeville.com and include the following information: name, company, mailing address, credentials/website. Please let us know if your request is time sensitive.